Jin Kim    SHMADNESS
Artplus Shanghai Exhibition 展览
In the pandemic era, artists splashed out creations from a new normal state of mind. This new mentality becoming their drive to ponder and create before their impulses wane. In isolation, uncertain for what the future may hold, they could only adapt. Using these personal experiences during their creation process, artists build new stories that awaken in Artplus's series of group exhibitions titled 100 Days of Solitude: Salvation through Adaption, Chapter 1.
在疫情期间,艺术家们以一种新的正常心态大肆创作。这个新的心态成为他们在情绪消退之前思考和创造的动力。独自地,对于未来的前景不确定,他们只能适应。在他们的创作过程中利用这些个人经历,艺术家们构建了新的故事,这些故事在Artplus的系列作品展览中被唤醒,名为"百日孤独群展:通过适应得救",第一章。
An array of works including watercolor, acrylic paintings, sculptures, and mixed media work from 10 artists populate the exhibition which is set to continue in chapters. The first chapter which runs until September 30th will explore themes of adaption, creation, and stories from the new pandemic era life. Viewers will find that the stories behind the displayed works are as vital to understanding the visual narrative of the works themselves:
一系列的作品,由10位艺术家填充了展览包括水彩画,亚克力绘画,雕塑,和混合媒体作品,并将在章节中继续。第一部分展示将持续到9月30日,并会探讨适应、创作和疫情时代生活的故事。观众会发现,展示作品背后的故事对于理解作品本身的视觉叙事同样至关重要:
Exhibition view Artplus Shanghai \ 展览预观
Isolate (2020). Ye Hongxing 叶红杏
In one corner, a canvas filled with explosions of unrelated textures, images, and symbols are etched into a map, juxtaposed into districts and blocks. Here, artist Ye Hongxing reflects on her time abroad during the start of travel regulations, making a physical and mental memory of her trip to Europe as a consequence of the virus.
在一个展示中,画布上充满了不相关的纹理、图像和符号刻在地图上,并列成地区和街区。在这里,艺术家叶红杏反思了她出国旅游时面临的一系列规则,开启了一场关于欧洲疫情爆发后旅行的身心记忆。
Faces 2020 (2020). He Jian 何剑
Super Girl, 超级女声 (2013-2017). He Jian 何剑
Another corner features a seemingly washed out fresco depicting the frenzy of a modern Chinese family's response to the current outbreak. The family armored in makeshift plastic bottles and hurrying off with their luxury goods. An ironic yet humorous look at real-life happenings at the start of the pandemic that could never have been imagined. This work by He Jian simulates the style of 14th-century frescoes found in the Shanxi province, mixing traditional and modern aspects to portray the current China from a new dimension.
另一个展示则是一幅看似已褪色的壁画,描绘了一个现代中国家庭对当前疫情的反应。这家人临时用塑料瓶代替武装,带着他们的奢侈品匆匆忙忙地离开。用一种讽刺又幽默的角度看待现实生活中谁也没有预想到的疫情事件。何剑的这幅作品模仿了14世纪山西壁画的风格,融合了传统与现代,从一个新的维度描绘了当下的中国。
Feb. 13 (2020). Wang Haichuan 王海川
She's painting 3 (2020). Lin Fanglu 林芳璐 
Besides these two works, the exhibition offers multiple relatable perspectives from a variety of artists, each tackling their circumstance with unique approaches and skills. The materials, techniques, composition, and colors are important parts to note not only in order to understand this chapter but also the next chapters ahead.
除了这两件作品之外,展览还从不同的艺术家那里提供了多种相关的视角,每个人都以独特的方式和技巧来处理他们的情况。材料、技巧、构图和色彩是重要的部分,不仅为了理解本章也是为了理解下一章的内容。
---
Event Details
活动详细信息
"…time wasn't passing…it was turning in a circle…" 
"…时间从不逝去…而是往复循环…"
Gabriel Garcia Marquez, Hundred Years of Solitude. 
加布里埃尔·加西亚·马尔克斯,《百年孤独》。
Until September 30th, 2020
10am – 6pm, Tuesdays – Sundays, 
(Other times by appointment )
At Art+ Shanghai Gallery, 
191 South Suzhou Rd (Near Sichuan Road)
展期:2020.9.30 结束
周二至周日 10am – 6pm
(其他时间需要预约)
地点:Art+上海美术馆,
南苏州路191号(靠近四川路)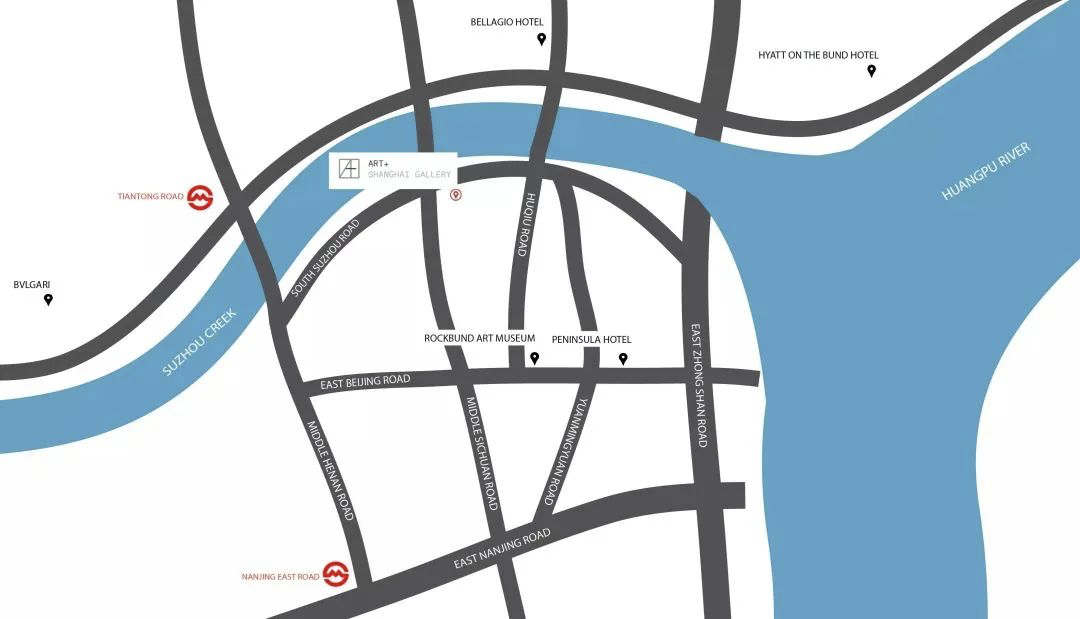 For more information on the exhibition please click here
想要了解更多展会信息,请点击此处
Translation 翻译:Eva Li
---
About SHMADNESS:
Madness is a multi-channelled platform for finding, recruiting, engaging and connecting with professionals from the creative industry, uniting creatives under one flag, we strive to elevate Shanghai's creative industry on a global scale.
上海 Madness是一个多媒体国际平台,我们寻找和连接创意和文化艺术领域的专业人士, 定期举办线下聚会和活动,和推出线上内容。将上海打造成国际艺术之都。